C&W STATISTICS: PRAGUE OFFICE MARKET Q1 2023
The new supply reached 38,000 sq m in Q1 2023, finally surpassing the 5-year average, with more to come in the upcoming quarters.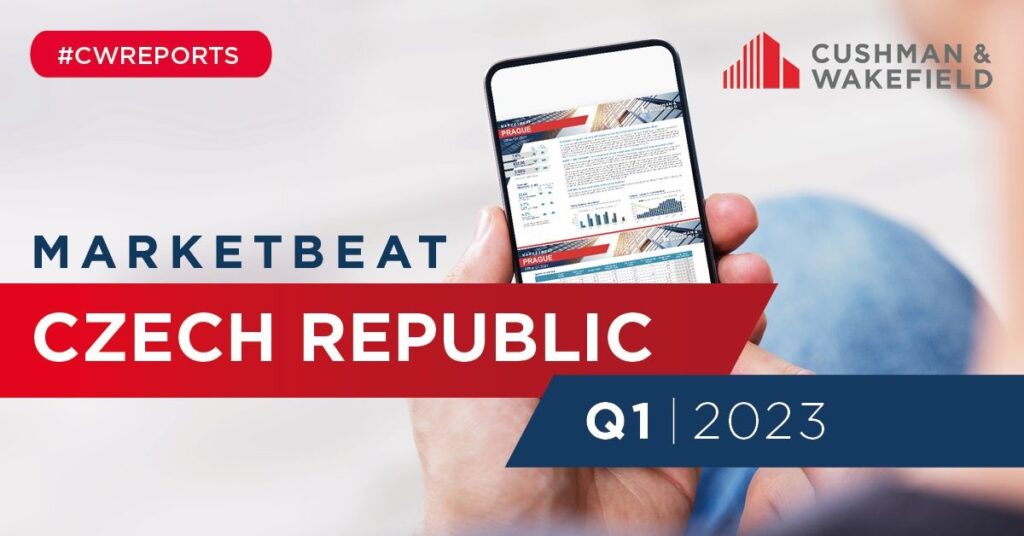 With 38,000 sq m delivered in Q1 2023, new supply in Prague increased by 45% compared to Q1 2022, exceeding the 5-year average.
No new office project started in the past 9 months, but 145,000 sq m of offices are under construction, of which 90,000 sq m are planned for delivery by the end of 2023.
Gross take-up was 137,800 sq m, while net quarterly absorption was the highest since Q2 2020.
The primary vacancy rate was 7.5%, softening by 20 bp over the quarter.
Total occupancy costs have risen significantly over the past 12 months but are not expected to experience significant further increases in the short term.