5-MINUTE REAL ESTATE MARKET SNAPSHOT
Watch the new episode of our 5-minute Real Estate Market Snapshot video and learn about the developments in the Czech commercial property market.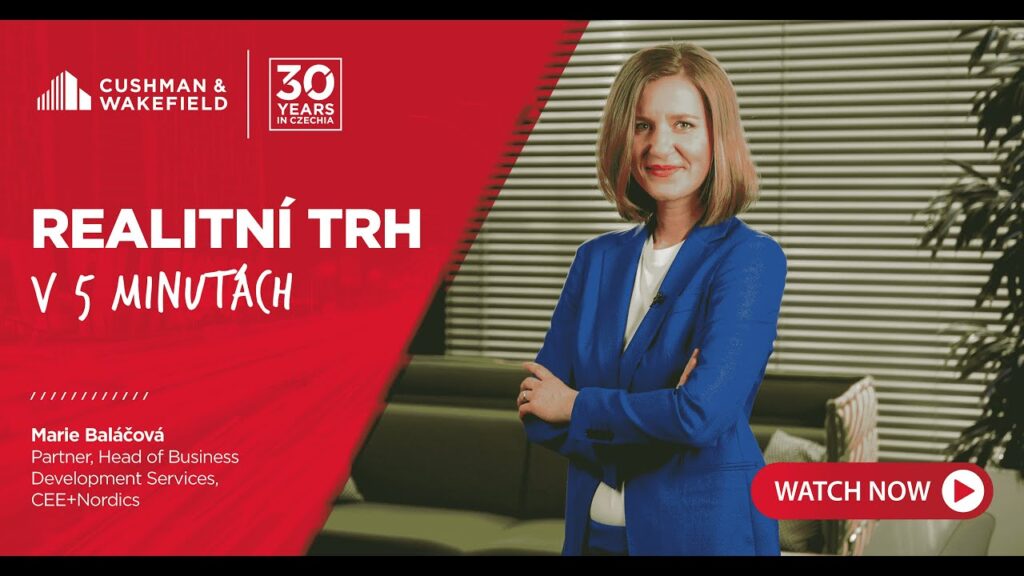 We've been monitoring the office, retail, logistics and investment markets for you since 1993 – for the 30 years Cushman & Wakefield has been providing first-class real estate consultancy on the Czech market.
In the video, you will find more details about the current situation:
The Czech economy is projected to underperform this year, but for now it looks like we'll avoid a recession thanks to consistently low unemployment.
The Prague office market remains fairly stable, with comparatively low development activity and reasonably robust demand keeping the vacancy rate low.
Most tenants try to cap their maximum rent increases enabled by inflation indexation clauses at around five to seven percent.
On the industrial market, we're starting to see a gradual slowdown, Still, construction continues – in addition to the traditionally strong locations also in the Ústí nad Labem and Karlovy Vary regions, which benefit from the nearshoring trend.
Retail sales adjusted for inflation have been declining for about a year; however, have already returned to pre-covid levels in shopping centres and, in real terms, are at record highs, namely in regional SCs.
You can view the commented roundup of the market situation in the video.