C&W Statistics: Prague Office Market Q2 2021
The drop in GDP growth caused by the supply chain and the consequent automotive industry crisis may further affect the market. Only about 53 thousand sq m of new office area were delivered to the market year-to-date, leading to the lowest annual supply in 2021 since 2016. On the other hand, the leasing activity in Q3 increased by 17% q-o-q, although the annual demand will probably not reach the 10-year average.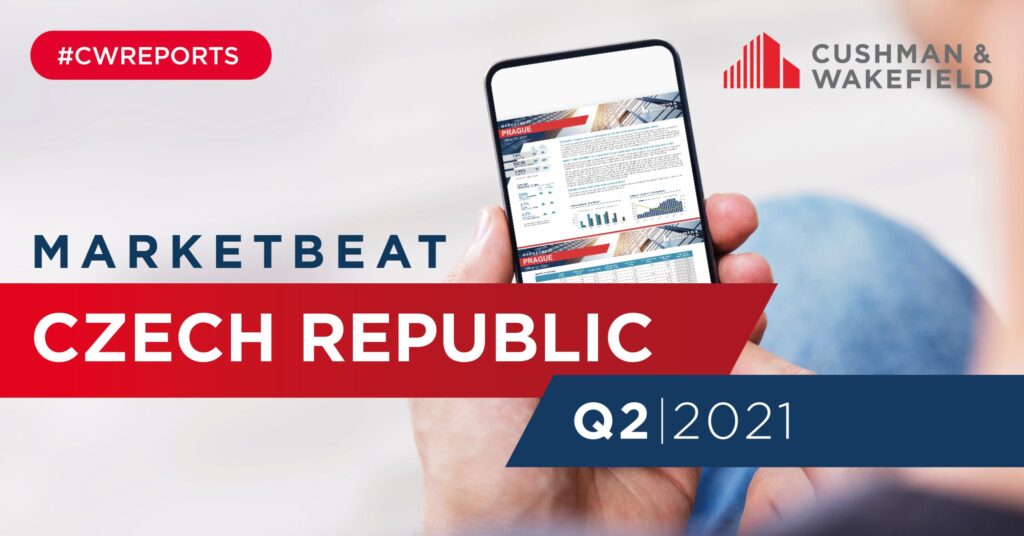 Total stock reached 3,735,000 sq m at end of Q2 2021. A-class buildings accounted for 73% of the total modern office area.
A total volume of 49,500 sq m of modern office space was delivered to the market in the second quarter of 2021, adding to just 3,500 sq m completed in the previous quarter. The new supply in the first half of the year thus decreased by 64% comparing with the same period last year.
Vacancy rate kept increasing in Q2 2021, reaching 7.8% on average at the end of the quarter. Currently, there is about 291,000 sq m of vacant office space in Prague.
16 office and mixed-use projects are currently under construction, accounting for 147,300 sq m of office space. Only about 14,600 sq m should be completed by the end of 2021, additional 77,000 sq m are planned to be delivered in 2022.
Download here Q2 2021 MARKETBEATU.